Why Am I So Tired All the Time?
There are many reasons why you're exhausted.
Find out why. Working collaboratively with primary care physicians, and other medical specialities, the Rebel Sleep Institute helps determine the causes of your exhaustion, as well as the most suitable treatment and management options available, eliminating this barrier and allowing you to be at your best.
Own the Night, Seize the Day™ highlights a belief that in order to be at your best, you must sleep well — but not every solution works the same for every person and a comprehensive approach that evaluates the many possible causes of your fatigue is a must.
Fatigue and Sleep Apnea Management Program
Obstructive Sleep Apnea is highly prevalent, however, other potential causes of your exhaustion must not be overlooked. All of our programs and treatments are supported through evidence, have been vetted and endorsed by our specialist advisory council, and are supported through independent sleep consultation.
Fatigue and Sleep Apnea treatments may include one or a combination of the following: Sleep Health Education, Dietitian and Fitness Services, CPAP, Oral Appliance Therapy, Cognitive Behavioural Therapy, Conservative Treatments, and/or Lifestyle Coaching.
Find Out More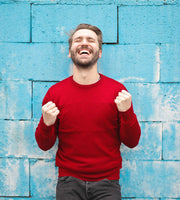 Fatigue At Work
From practical solutions that integrate fatigue into your safety management systems to creative engagement strategies to make and sustain a culture that embraces fatigue management, we can help you. We don't just talk about fatigue management, our fatigue management specialists will go on site (or virtually) to help implement the changes that matter to you.
It is critical to your safety and the safety of others that you are well-rested and alert. There are solutions just for you.
Find Out More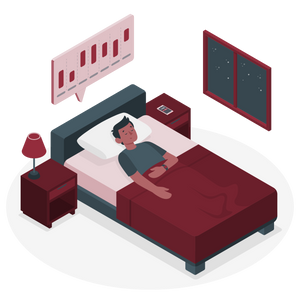 Fatigue At Home
You just aren't at your best and are tired of waking up … er … tired everyday. There are solutions just for you.
You're exhausted, suspect you have a sleep disorder, and want to explore fatigue management and treatment options. Working alongside your physician, we help you understand the potential causes of your exhaustion, as well as the treatment and management options available to you.
Find Out More
How CPAP Can Help
CPAP is the primary treatment for obstructive sleep apnea and for managing your snoring. CPAP involves you wearing a small mask over your nose (and sometimes mouth) while a gentle flow of air maintains an open airway, thus reducing or eliminating your snoring and obstructive sleep apnea.
Learn More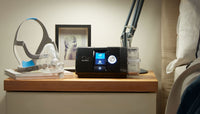 What people are saying about Rebel Sleep Institute.
It was an A+ experience and I'll certainly refer people to this clinic. They took time to analyze my existing CPAP machine data and made adjustments to suit my sleep and breathing patterns.

Ryan
 An incredibly positive, professional, and thorough experience. They took the time to really listen and to gather the most detailed and informative account of my sleep issues.

Jared
I had always struggled with the prospect of wearing CPAP and the time and energy the Rebel team invested in support of my therapy was beyond what I had experienced in the past.

Clint
I have begun to see improvements in my energy and how I feel. It is early in this process but I am so excited to have more energy and will continue working with Rebel.

Jessica
Sleep News
Terry Fox Clinical Room
Our team is excited to share the launch of a new initiative where we celebrate some of the greatest Rebels! Each local team comes together to find...
1. Nicholson, K., Stewart, M., & Thind, A. (2015). Examining the symptom of fatigue in primary care: A comparative study using electronic medical records. Journal of Innovation in Health Informatics, 22(1), 235–243.